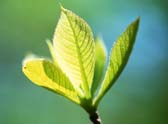 What makes leaves sprout in the spring?
In this Q&A with VP, Research Malcolm Campbell, find out why and how buds blossom when they do.


more
The Dance of the Male Jumping Spider

NPR science blog features study co-authored by associate professor Andrew Mason (warning: amazing video!).


more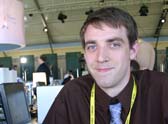 Whirlwind summer takes UTSC journalism student to G8 Summit in France
This third-year student should give seminars to young students on how to get the most out of their university education.


more
UTSC student Emily Hunter publishes the Next Eco-Warriors
Emily Hunter has environmentalism in her blood. Her father is the founding president of Greenpeace and her mother was the first woman to save a whale.


more
PhD student wins prestigious Trillium scholarship
Rachel Strickman, an incoming PhD student to the new environmental sciences doctoral program at UTSC, has won an Ontario Trillium Scholarship.


more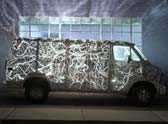 Snider Visiting Artist leaves lasting legacy
For the past four months, students in the VPA studio program at UTSC have been rubbing elbows with one of Canada's most celebrated artists.


more
Happy alumnus pens an open letter to UTSC co-op students
Here it is from the horse's mouth: UTSC's arts and science co-op program really does make a difference!

more
Huddle Up!
More than 110 high school student leaders attended a summit on campus last month to discuss bullying prevention strategies in their schools.

more