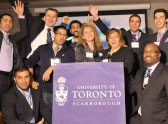 'Leader 2 Leader' celebrates past student successes
Generations of UTSC leadership assembled on March 2, 2011 for the first ever 'Leader 2 Leader' recognition event.

more
NEW Alumni Services
DARO is hard at work establishing new ways to improve the UTSC alumni experience with the introduction of two NEW alumni services...

more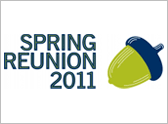 Spring Reunion Weekend!
The annual Spring Reunion Weekend is back, with honoured years ending in a 6 or a 1 (1971, 76, 81, 86, 91, 96, 2001 and 06).


more
'Meet, Greet and Network' - WEST COAST Style
This May, DARO will be hitting the West Coast to visit with our alumni in Calgary and Vancouver...


more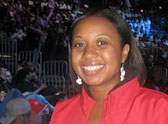 Alumna wins highest honour at Microsoft
Seven years after joining software giant Microsoft, UTSC alumna Diana Brown has won the most prestigious honour an employee at the company can win...

more
17 UTSC students win Gordon Cressy Student Leadership Awards
UTSC had the largest number of Cressy Award recipients this year, showcasing the extraordinary leadership abilities of our students...

more